Lumina Podcast: Creative Nonfiction and "In Conversation with Angela Palm"
Greetings!
Lumina is excited to bring you two more podcast episodes, which represent the launch of our spring genre-specific series. This first set is brought to you by Casey Haymes, LUMINA's former nonfiction editor. Last month, Casey brought to the studio three Sarah Lawrence MFA writers with very distinct voices, whose pieces all happen to orbit a unifying question: what does it mean to be at home?
While these essays explore a range of styles and themes, each one engages in contemplation of what it means to be at home, whether that home is defined as a body, a city, a society, or a religion. Through their musings, we begin to get a sense for what it means to inhabit the spaces where we find ourselves, and to find ourselves changed by that space. This episode features the work of Brynn Bogert, Amanda Claire Buckley, and Vanessa Friedman.
Listen Here: Genre Series—Creative Nonfiction
Also in this series, Haymes sits down with author Angela Palm to discuss the craft of memoir and essay: the power and pitfalls of accessing memory as a part of writing about trauma, how to experiment with time, and what the use of an exclamation point (!) can say about our collective mental health. Palm also shares an excerpt from new work that is forthcoming.
Listen Here: In Conversation with Angela Palm
For more episodes and access to the most up-do-date releases, subscribe to Lumina's podcast on iTunes, Spotify, or wherever you get your podcasts.
HOST: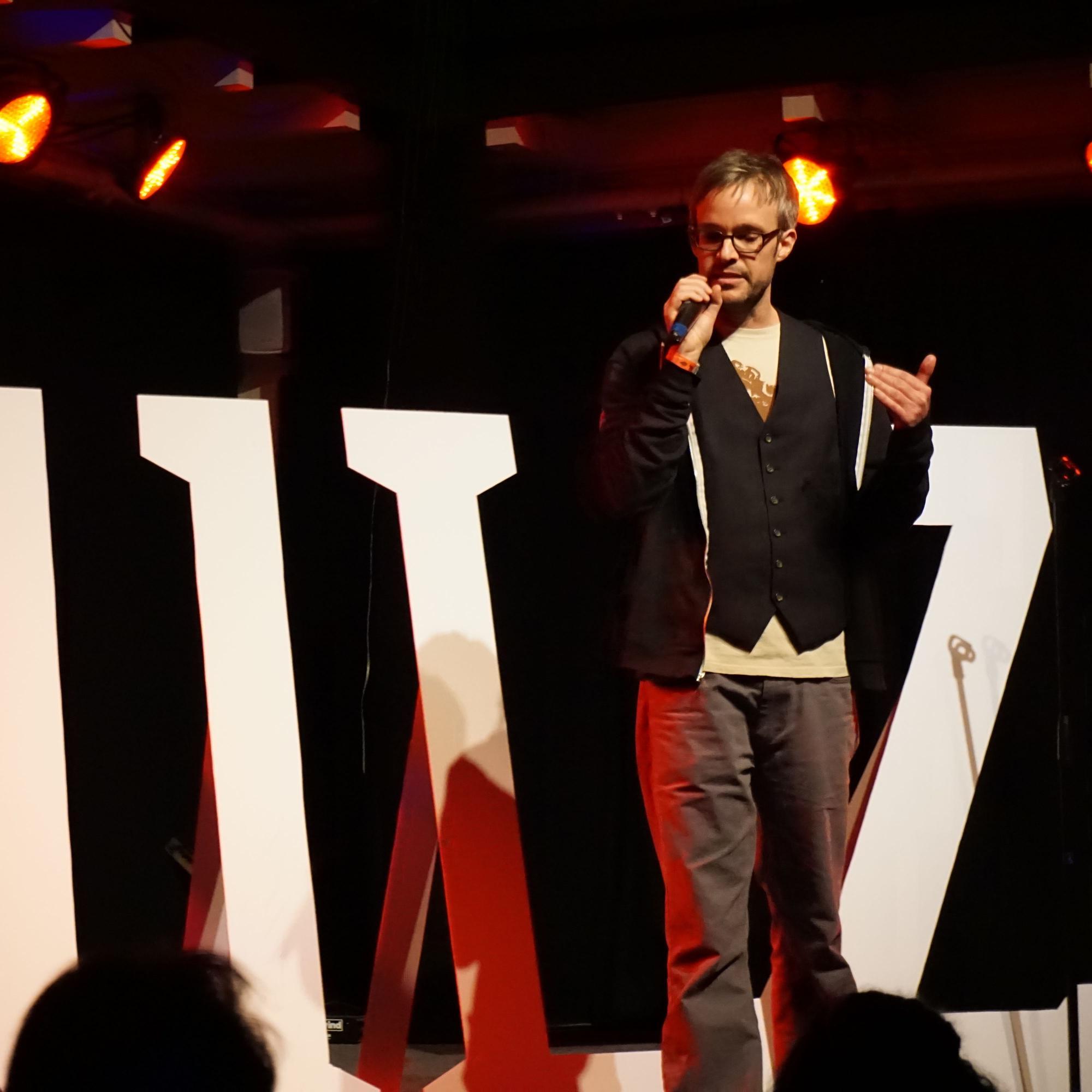 Casey Haymes is the most famous storyteller you've never heard of.
Angela Palm wrote Riverine, A Memoir from Anywhere But Here, winner of the Graywolf Press Nonfiction Prize and a Kirkus Best Book. Her work has been published in Tin House, Long Reads. Ecotone, Creative Nonfiction, and elsewhere. She's been a finalist for the Vermont Book Award, Indiana Emerging Author Award, and Stanford Library Soroyan International Writing Prize.
Amanda Claire Buckley is a writer who was once a waitress who was once a philosophy student who was once a musical director for a sketch comedy troupe. Her work has been featured in X-R-A-Y, The Same, and Story Club Magazine. She's currently an MFA candidate at Sarah Lawrence College and is a contributing editor to the literary journal Pigeon Pages. @aclairebuckley // amandaclairebuckley.com
Vanessa is a queer feminist Jewitch writer, editor, and photographer currently based in New York. She's the community editor at Autostraddle and an MFA creative non-fiction candidate at Sarah Lawrence College. She writes about queer friendship, home, nature, and the body. Her words have been published at Autostraddle, Nylon, Shape, and elsewhere. You can also find her on Twitter and Instagram.
When she's not writing, she likes to hike, bake, read, and garden. She's a Capricorn sun, Gemini moon, Virgo rising, but her Mars is in Aries so don't worry, she's fun.
She really misses Portland. Yes, even the rain.
Brynn is a transgender poet, freelance writer and editor, and collector of street-sounds. She regularly contributes LGBT Arts and Culture coverage for GO Magazine. Other places her work has appeared include Iowa's Best Emerging Poets, INK LIT MAG, The Paha Review, Little Village Magazine and AeBeZe Labs.
She graduated from The University of Iowa with B.A. in English and Creative Writing and is currently pursuing her M.F.A. in Writing from Sarah Lawrence College. She lives with her partner, Charlie, and an orange tabby named Vanya. You can learn more about her at brynnbogert.com.