'Firefly' Podcast: Poetry and "In Conversation with sam sax"
Greetings, Fireflies! It's been a busy spring, but we couldn't let National Poetry Month pass us by without delivering just what the season ordered: some quality poetry content.

This week, we bring you two episodes from our genre-specific series: this time, centering poetry. The first episode features a sit-down with Anna Binkovitz, LUMINA Journal's Poetry Editor, and sam sax, who visited our campus in April to give a reading and lead a class on poetic ancestry. In this segment, Anna and sam discuss some nuances of craft, the intersections of community and creation, and what it means to embody the heritage of Judaism while eschewing a Zionist framework. Also discussed: sweaty basements, tiaras, and pigs.
Listen Here: In Conversation with sam sax

In our curated poetry content episode, Assistant Poetry Editor Brynn Bogert invites three Sarah Lawrence graduate poets to share current work and to discuss the various facets of their pieces in casual post-reading interviews. We'll hear from Shuang Ang, Emma Stewart, and Lucy Walker. Throughout these poems, a sense of permeability and duality weaves itself into three very different narratives. These poems explore borderlands, thresholds, tent flaps, and the impermanence of petals and pearls. They travel the spaces between what is true, what is allowed, and what is lurking just beneath or behind what our eyes can register.
Listen Here: Genre Series—Poetry

We'd also like to use this opportunity to make a small correction: our release party for Issue XVIII of LUMINA's print journal will now happen on May 24th––not May 4th, as announced in our closing reminders––at Grill on the Hill in Harlem. We hope to see you there!
To get access to all the latest Firefly content, subscribe to our podcast on iTunes, Spotify, or wherever else you get your podcasts.

Stay bright, Fireflies, and Happy Poetry Month!


HOSTS:
Anna Binkovitz is a Minnesotan poet currently living in New York. A graduate of Macalester College with departmental honors and a current MFA candidate at Sarah Lawrence College, Anna's work has appeared or is forthcoming in Crab Fat Magazine, Atticus Review, Muzzle Magazine, Beech Street Review, and elsewhere. Recently Anna was selected for a Vermont Studio Center residency.
Brynn is a transgender poet, freelance writer and editor, and collector of street-sounds. She regularly contributes LGBT Arts and Culture coverage for GO Magazine. Other places her work has appeared include Iowa's Best Emerging Poets, INK LIT MAG, The Paha Review, Little Village Magazine and AeBeZe Labs.
She graduated from The University of Iowa with B.A. in English and Creative Writing and is currently pursuing her M.F.A. in Writing from Sarah Lawrence College. She lives with her partner, Charlie, and an orange tabby named Vanya. You can learn more about her at brynnbogert.com.
sam sax is a queer, jewish writer & educator. He is the author of Madness, winner of The National Poetry Series, and 'Bury It,' winner of the James Laughlin Award from the Academy of American Poets. He's the two time Bay Area Grand Slam Champion, with poems published in The New York Times, Poetry Magazine, & Buzzfeed. He's the poetry editor at BOAAT Press, a 2018 + Ruth Lilly Fellow from The Poetry Foundation & currently a Wallace Stegner Fellow at Stanford University.
Shuang Ang is a first-year MFA student at Sarah Lawrence College. Shuang's poems have been published or are forthcoming by The Rumpus, the Asian-American Writers' Workshop, and Quarterly Literary Review Singapore.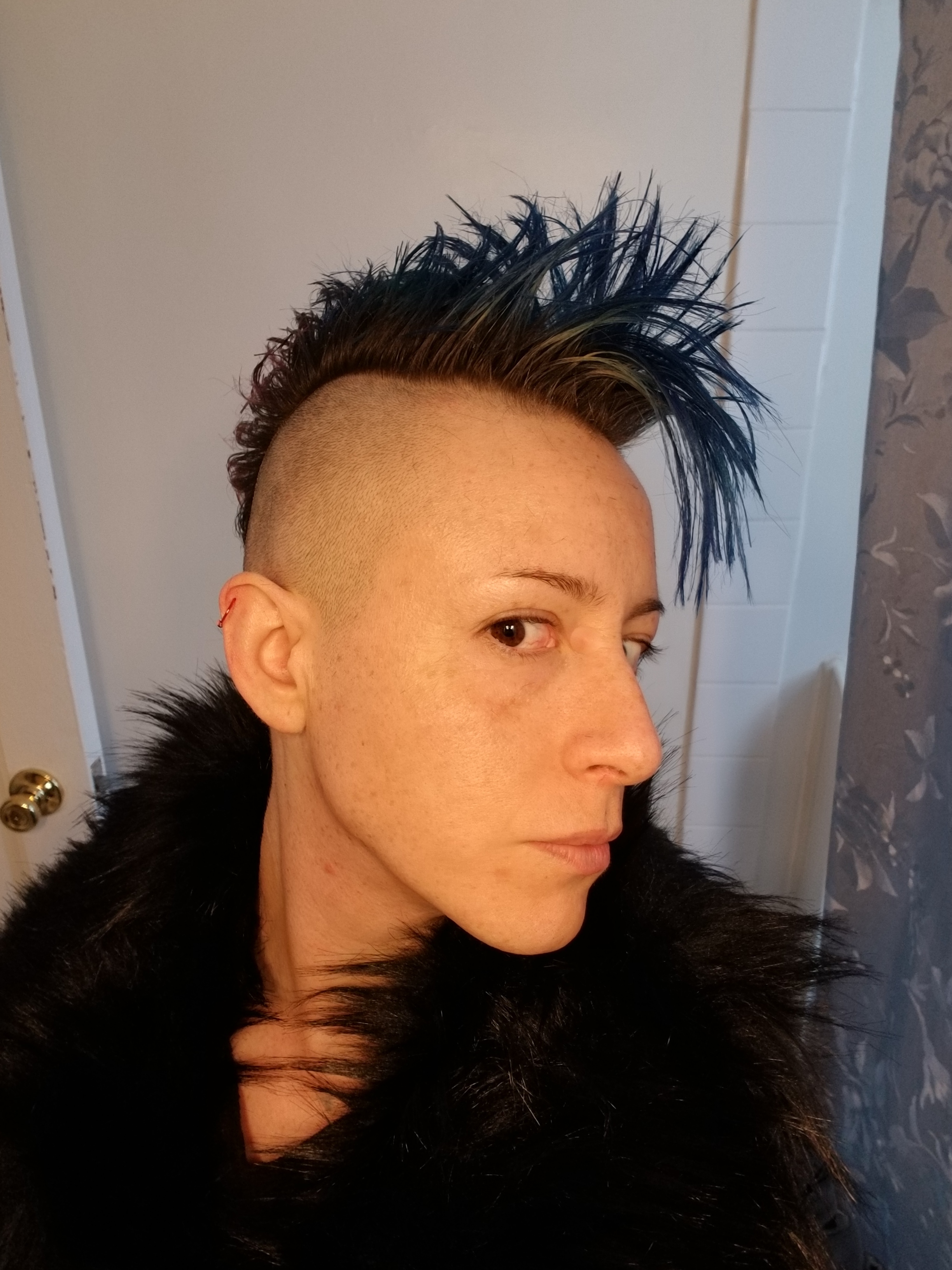 Emma Stewart (he/ they/ she) is a nonbinary trans poet. They are a first year poetry MFA candidate who writes about family and being queer.
Lucy Walker is a New England poet currently living in New York City. She is a second year student in Sarah Lawrence College's MFA writing program. She has been previously published in Radius, Blue Earth Review, Off the Coast, and Vantage Point.