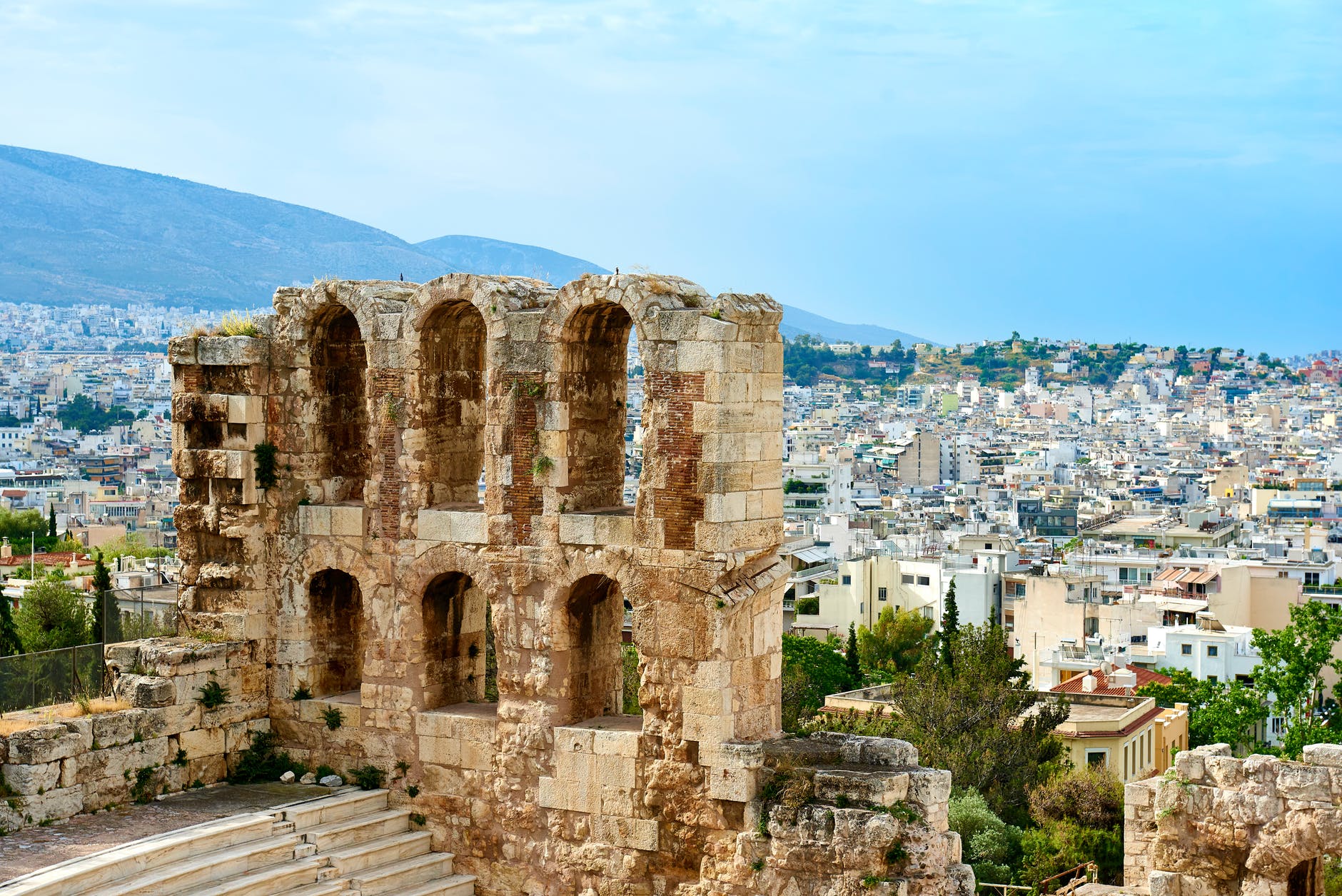 Not so long ago, the Court of Justice of the European Union ruled that Sisyphus's incarceration was cruel and unusual. Perhaps you heard at the time. If not, well, there's plenty of news these days. Our president is complicit in money laundering and fascists are consolidating power in Central Europe and the Earth is warming at the fastest rate ever measured. Don't blame yourself.
Sisyphus and I first began corresponding around the holiday season some years ago. His letters meandered here or there, expressing guilt over his everlasting sibling feud with Salmoneus and mirth over his trickery of Thanatos. "I know it's not a good look, the whole marrying your niece thing and impregnating her so that the children might usurp their mother's father and father's brother. What can I say? Times have changed. I've changed. But I'll never regret my ensnaring of Thanator in the chains meant for me. So many have sought to cheat death, and yet I alone have found a way to trap him. Imagine all the lives saved during his incapacitation. Imagine how this good of mine might excuse my less excusable behavior." The incarcerated are deprived of so much and becoming a pen pal for the Prisoner Correspondence Project requires so little.
Although a favorite of the existentialists, Sisyphus is no fan of theirs. "They claim to represent those tormented as I was, and yet they do not understand, not really. Sartre's metaphor for shame as one on the brink of exposure while peering through the keyhole is transcendent. I'll grant them that. And yet Camus gets things exactly wrong. I've never been so slandered as in "The Myth of Sisyphus." I'm no hero, and I was never happy." It's a struggle to translate certain jokes across languages and centuries.
Discharged from his mountain, Sisyphus now lives in New York City. Penniless, Sisyphus now lives with me. America enthralls him. Thrilled at innovations in bed construction since he was last free, he's fascinated by bunk beds and wishes to try them out. Still, there're certain aspects of privacy I'm unwilling to forgo. Sisyphus is working to become a more empathetic human being and insists that he understands my perspective. Content with the kitchen's sofa, he never complains. "I haven't slept in hundreds of years. Talk about a sleep deficit." As I made soyrizo and papas tacos, one morning, the toasting tortillas triggered the smoke alarm not ten feet from his dozing frame. He hardly stirred.
Released from his pattern of torment, Sisyphus now seeks rehabilitation. Given his felony record, however, Sisyphus struggles for employment. He has applied to become the next King of Greece; government functionaries let him down easy, thank goodness. The abolition of the monarchy in 1973 has come as quite a blow. "All these years I contented myself with the notion that I would one day return to the throne. I imagined avenging my allies and crushing my enemies. Now, I am at a loss. Directionless." He lacks the decorum required of customer service jobs and the formal education required of most everything else. Eventually, a friend of a friend came through and arranged for a gig with a moving company. I have many friends, but Sisyphus has but one.
I've always worked towards something, a something I could never place my finger on let alone locate with any other part of the body. My work ethic has been rewarded with a good job, a nice home, and enough discretionary spending to pay for Yankees season tickets. And yet . . . it will never be enough. This flickering insight comes only every seven years or so. Listening to a podcast while taking the first bite of a surprisingly spicy salsafied chip at a hole in the wall chosen on a lark during my first business trip, or smoking a joint out an open window on the last Sunday night of high school, or that one time I imagined the day Kissinger dies. In this way, Sisyphus and I relate. He understands anhedonia as no one else can. "I understand anhedonia as no one else can," he says. For this reason, he has been trying his very hardest to teach me meditational strategies. For this reason, I've been trying my very hardest to learn.
Sisyphus is plenty grateful. He has sent letter after letter to lawyer after lawyer responsible for mounting his pro bono appeal for no better reason than it was the right thing to do. "Sometimes I miss my mountain. I know this sounds silly. But that mountain was mine. It was all I had. As I pushed the same boulder up the same mountain over and over again, I learned to view each journey in isolation and scrutinize those variables which might distinguish this journey up the mountain from that journey up the mountain. In becoming an expert on my boulder and my mountain, I began to realize that, in fact, I was really pushing boulder after boulder up mountain after mountain. No boulder was totally alike and neither were the mountains absolutely similar. I knew everything there was to know about that boulder and everything there was to know about that mountain. And yet, at the same time I knew next to nothing about that boulder and next to nothing about that mountain. Give me another few thousand years and, sure, perhaps I would grow bored with this schema and require a new coping mechanism. But I grew to appreciate the essence of a thing and the manifestations of this essence. It is for this reason that I am glad to have avoided your Guantanamo . . . glad to have avoided your solitary confinement and your indefinite detention. I, at least, had something to do."
It's tough being Sisyphus's friend. I won't lie. Every pain you've ever felt, every hope you've ever held, all pales in comparison to what he has been through. It's true that we've one advantage he doesn't, however. When Sisyphus is too impatient to wait for the soup to cool and scalds his tongue, or when the Browns miss the playoffs yet again, he'll forget the terms of his release. He'll temporarily recall the trauma in all its granularity and imagine the feeling as lasting forever. I'll clutch him by the biceps, rustle his hair and whisper into his ear, as gently as I can, an assurance that he too will die.
Samuel Rafael Barber is a recent MFA graduate from the University of Arizona. His work has appeared in or is forthcoming from DIAGRAM, Green Mountains Review, Puerto del Sol, Tammy, and Yalobusha Review, among other journals. A chapbook, Thousands of Shredded Scraps of Paper Located Across five Landfills, when Pieced Together to form a Message, is forthcoming from the Cupboard Pamphlet in 2019.